Welcome to Homesbykhalil.com

You have reached your one-stop-shop for buying and selling real estate in Southeast Michigan.
At HomesbyKhalil.com, you have access to the most up-to-date information on local listings. Click here to search properties for sale …. 
Check out what your home is worth. Click here …. 
We also provide information on local communities, schools, latest news and how to do tips on home buying and improvement.
Feedback: Please send us feedback at kh10@comcast.net, or call 313-819-0101
Current Listings
4810 Curtis Street Dearborn, MI 48126                                $98,000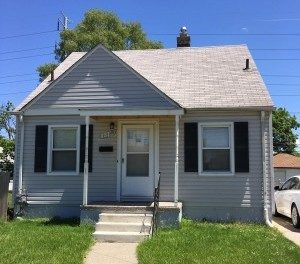 A move-in ready home in a desirable Dearborn neighborhood, close to shopping, dining districts and two major highways. A well kept bungalow, featuring 3 bedrooms and 2 baths, with updated kitchen and basement. Furnace, windows and air conditioner are in a great condition. Spacious basement with a great layout for finishing.
Recently Sold
20411 Audette St. Dearborn, MI 48124                $280,000
Welcome Home. Immaculate ranch in a desirable Dearborn neighborhood, with excellent layout and spacious lot. It features 4 bedroom, including a large master bedroom (a new addition), master bath, walk-in closet and a bay window. An updated kitchen with granite floor and counters and stainless steel appliances, overlooking a brick patio and a large yard to the west. An L-shape elegant living room and dining room that opens onto a modern family room with a natural-wood fireplace. An attached garage for convenience and a large finished basement with a full bath and an egress window, offering ample space for living and entertainment, with separate quarters for storage, utility, laundry and a full bath. This is the house you have been looking for and it is move-in-ready.
3819 Heritage Parkway, Dearborn 48124
Sharp 2 bedroom West Dearborn condo with attached garage situated on a quiet cul-de-sac with private entrance. Features private entry&covered front porch, with 1.5 baths, rear patio w/privacy fence. Master bed w/Master Bath. Full basement. Central Air and all kitchen appliances

3734 HERITAGE Parkway, Dearborn 48124, $75,000
Sharp 2 bedroom West Dearborn condo with attached garage situated on a quiet cul-de-sac with private entrance. Features private entry&covered front porch, with 1.5 baths, 1 car att grg w/electric, rear patio w/privacy fence. Master bed w/Master Bath.
3827 Pardee Avenue, Dearborn, $135,000
Super Clean 5 Bed/ 4 Bath Colonial on a large lot with all the character of a Dearborn home. Plenty of windows to let in lots of light. Huge Master Suite with a walk in Closet and private full bath. Large bay window in the dining room that will make every meal pleasurable. Hardwood floors throughout the first floor. Large 50 gallon water heater new in 2014, New garage roof in 2013.
6022 Inkster Road, Dearborn Heights, $235,000
This 3 bedroom, 1 bath sits on one full acre of land zoned office. Build your own dream home in Dearborn Heights or build medical or retail offices next to Garden City Hospital and Ford Road.
A single family home in a great Dearborn Heights neighborhood. $80,000
A nice 3 bedroom bungalow in a desirable Dearborn Heights area, featuring 2 car garage, large deck, living room with fireplace, dining room with bay window, updated kitchen & bathroom, master bedroom with master bathroom and a walk-in closet. Easy to show. Buyer to verify information.
Unleash Your Creative Gardening This Spring
I don't know about you, but I take walks in the neighborhood in the summer and I always stop and admire well organized gardens
, coordinated collars and green lush lawn. In fact, we drive to Holland Michigan every year to attend the tulip festival and enjoy the great collections of tulips of all colors.
In addition to colors and beauty, we plant a host of vegetables and herbs every year and we enjoy exchanging crops with our neighbors and friends.
Getting our gardens looking good and ready for planting is no an accident. It is a lot of work and most it is done early. With the snow hopefully gone and the weather is warming up, it is time to prepare the garden. We will be bringing you tips on how to prepare your garden for planting flowers
and vegetables. Please let us know what you are looking for to bring it to you directly to your smartphone and send us your photos of your gardens at info@bizmagazine.org
---
How to grow a vegetable garden in Michigan
Michigan has relatively short growing season, but you can still enjoy a variety of vegetables and bring fresh produce to your table. It all rests on when and where to plant, what to plant for the cold and the warm season, and how to maintain it. Read more …
---
Creative Gardener
Toss variety of seeds around the yard for easy, beneficial plantings
I'll let you in on a little secret — I am a mass polluter. Every fall I walk through my small garden and gather seeds from the native perennials. I have a little paper lunch bag for each plant (nearly 100), labeled and dated, that I store the seeds in. Sometimes I take a mix of six to 10 plants, put them in one bag, drive down the nearest rural road and hang the bag out of my car window until it's empty. I have yet to see anything sprout alongside the road's edge, but a guy can hope. Do you have a little bit of this in you, too? Ever wondered about spreading seeds everywhere to create a creative natural garden? Read more
---
Natural Swimming Pools: More Beauty, No Chemicals
Keep your skin and the environment healthy with a pool that cleans itself, naturally
Summer's heat is not far behind the bursting of spring blooms and windy rains. This summer imagine yourself cooling off by floating in a backyard pool that feels immersed in nature.
Natural swimming pools use plants or a combination of plants and sand filters to keep the water clean and clear without chemicals. They were developed in Austria and Germany in the 1980s and have since grown in popularity worldwide. They can be designed in a multitude of ways: Some look like natural ponds; others may be disguised as standard tiled pools.
Whatever look you are trying to achieve, the principles of function are the same for both natural swimming pools and traditional ones. But natural pools are better for your hair and skin because they're chemical free. Click here for more.
---
How to Grow Your Own Sweet Summer Crops
Got a garden patch and a hankering for the freshest veggies and berries? This guide will get even urban gardeners farming
Summer is the height of gardening season. Farmer's markets and roadside stands are filled with fresh produce, while home gardens are at the peak of production. It's a time when eating fresh and healthy is easy and enticing.
To reach this stage, you need to start early — in late winter and early spring. That's the time to plan for those important first steps that need to be done before you even think about planting your first seeds. Read more …
---
Surveying winter damage to fruit trees and orchards
Michigan winter has been harsh this year, and now that the cold brutal weather is finally behind us, farmers are surveying the damage cold and ice has done to their trees and orchards. Ken Nye of the Michigan Farm Bureau joins Cynthia Canty of Michigan Radio to discuss the issue. Click here to listen …
---
Preparing your garden:
Left: Leila, 2, is helping pick vegetables from the garden last summer

Right: Yusef enjoys playing next to the basil plant
For a start, Better Homes and Garden magazine recommends the following to prepare the garden:
Check for signs of growth: Did you remember to plant snow crocus last fall? If not, cut forsythia or magnolia branches to bring inside for forcing to get a dose of early spring color.
Prep the beds: Remove winter mulch or, if well composted, work into the top layer of the soil. Work in some leaf mold or well-rotted manure, too.
Prune: Now is the time to trim fruit trees if you didn't prune in winter. Prune before buds begin to break into bloom or you'll stress the tree and get a tiny crop (or possibly none).
Perform basic maintenance: Check stonework for frost heaves. Check and clean the deck now so you don't have to do it later; make any repairs.
Start seeds indoors: You've spent the winter reading seed and plant catalogs, so try some.
Learn more about seed-starting.
Plant veggies: Hardy vegetables, such as onions, potatoes, artichokes, and some lettuces, should be planted now.
Divide perennials: Before plants have begun spring growth is a good time to divide many perennials. Share some divisions with your friends this year.
---
Spring Pruning Guide for Trees and Shrubs

Here is a spring pruning guide for trees and shrubs. The Old Farmer's Almanac presents a guide to when and how to prune specific varieties of trees and shrubs.

I bet the first thing you notice is plants with plenty of flowers, especially the ones with more flowers than leaves. Here are a few tips on how to make your plants explode with blooms and colors.
---
How to build raised beds for your veggies, plants or herbs
If you are tired of your old backyard or if you want to farm your parking strip, planting boxes are good solutions. They would allow you to control weed, organize your plants and herbs and beautify concrete boring spaces. Some people make the boxes themselves while others hire companies to design the layout and make the boxes in interesting and appropriate applications. Whatever you do, make sure you do it right to add beauty to your yard or front spaces. Read more …..
---
From Around the Web:
---
HOME IMPROVEMENT TIPS
Complete guide on home improvement
Want to repair a nail hole in a wall? Drill through ceramic tile? Solder copper? The experts at DIY Network share tips for home-improvement and repair projects. Continue Reading
---
How to Start Saving Energy
There are several simple actions you can take to save energy.
---
Kitchen Countertop: 5 More Great Alternatives to Granite
Get a delightfully different look for your kitchen counters with lesser-known materials for a wide range of budgets.
Sure, granite and quartz make for fine kitchen countertop choices. But they're not right for everyone. Before you settle on the regular old mainstays, consider some of these alternatives.
Click here for more on different and new counters
---
Ideas for renovating your bathroom
Even though it is one of the smallest rooms in the house, having a high-quality washroom shouldn't be an afterthought; after all, a bathroom remodel is one of the most worthwhile home investments you can make.
It might not be cheap, but adding updates — like a new bathtub, walk-in shower and double sinks — will increase the overall value, quality and comfort of your home. Read more