Fresh cut tabuleh is full of taste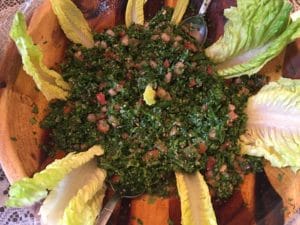 Tabouleh is a famous Lebanese dish, and as Middle Eastern food is becoming popular in the United States, most Americans have tasted or can recognize the name tabouleh.
But most people treated as a mix of vegetables and spices. Tabouleh is more than that. It is a very sensitive dish that can taste differently if the two people make it. The trick to tabouleh is the diligence in cutting the vegetables and the utensils you use, such as sharp knife.
Also the mixing and